For more than 60 years, YSB has been a community leader in helping youth and their families access services and programs they need to build happy, healthy lives. In that time, we have established ourselves as trusted experts in several key areas: youth mental health, community services, youth justice, youth engagement, and youth employment.
YSB plays a leadership role and works in close collaboration with other agencies and groups in the community that are dedicated to providing the best possible services to young people and their families and communities. We continually draw on and expand our expertise in our day-to-day dealings with the 2,500 to 3,000 people who come to YSB for help each month.
Access and Opportunity
Every month, more than 2,500 youth and families rely on the Youth Services Bureau of Ottawa to help them deal with the difficult issues they face — issues like poverty, abuse, family violence, depression, addiction and homelessness. With 350 caring professionals operating from 20 locations across Ottawa, we are equipped to deal with the breadth and complexity of these issues.
We've been helping local youth find their strength, determination and ways to accomplish their dreams since 1960, and we've set out an ambitious strategy to continue to meet the growing need for our programs in the areas of community service, mental health, youth engagement, employment and youth justice.
Community Service
Each year, more than 1,200 youth rely on us to help them access and maintain the most basic needs — food, shelter and safety
In just one year, the Young Women's and Young Men's shelters provided 20,000 individual nights of shelter for youth in need of a safe place to stay
Over 80% of youth served by our Housing and Trusteeship Program avoid becoming homeless after working with our staff on life‑skills, conflict resolution, budgeting and housing
Mental Health
Thousands of Ottawa youth struggling with mental health challenges come to us for help each year
With our 24‑hour Crisis Line and our Mobile Crisis and Residential Crisis Unit, we're able to support youth and families at their most critical and vulnerable times
Youth Engagement
Engaging youth in our organization and in civic life helps them find their power within
By participating in YSB's youth advisory committees, young people build leadership skills and become involved in their communities
Last year, we provided opportunities for youth voice within YSB through 31 training workshops, 5 youth events, 6 panel presentations, 144 youth advisory meetings, 11 Info and Health Fairs, 16 forums and conferences, and 25 community meetings
Employment
We have helped thousands of young people gain valuable work experience and job placements
Our Employment Services report an impressive 79% success rate for young people accessing services and finding work
Youth Justice
Every day we provide specialized support to youth in custody to help them learn new skills and make positive choices
We provide anger management and community re-integration counselling to youth in custody
Leadership, Partnership, and Expertise
The Youth Services Bureau is a community leader in Ottawa, empowering youth to make choices today that can help them secure a better future. We are deeply engaged in youth issues and we partner with youth service organizations to provide enhanced programs and services for young people and their families.
Our leadership role is apparent in our strong connections with youth service associations and major charitable organizations. For instance, YSB is a member of Children's Mental Health Ontario and is an accredited child and youth mental health agency.  YSB is a founding member of the Ottawa Youth Justice Network, chair of the Alliance to End Homelessness and board member of Inner City Health and the Social Housing Registry.
Our expertise is also recognized by the numerous local groups and service agencies who count us as active members:
Mental Health Court Working Group
Suicide Prevention Ottawa
Somali Youth Network
LBGTQ2S youth service providers
HIV Prevention and Education Council
Ottawa Coalition on HIV/AIDS
Employment Reference Group
Wraparound
In addition, YSB's internal working groups are focused on areas such as youth engagement, diversity in the workplace, and quality assurance. Our comprehensive knowledge is based both on the experience we gain from working with the thousands of people who come to YSB each month and on our ongoing education and training. In addition, we partner with the University of Ottawa to learn from the data we collect and to conduct joint research projects, all of which help us continually develop our expertise.
Ontario Trillium Foundation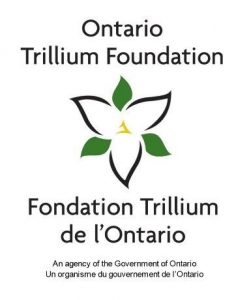 Thanks to support from the Ontario Trillium Foundation, YSB has been able to improve our IT infrastructure and enhance our virtual service delivery. This stable, integrated technological environment is now a foundational platform for program and service development and service quality improvement. Trillium's investment in YSB allowed us to support staff and clients to use a virtual service platform which allows children, youth, and families to reliably access virtual mental health sessions, housing and homelessness supports, support groups and case management services.
Storwell's Annual $2,000 Bursary For Foster Kids
Storwell Self Storage, July 28, 2022
A call no parent wants to receive – a walk in support of mental health
Stittsville Central, April 10, 2022
Youth Services Bureau Foundation
Ottawa Business, January 17, 2022
Photo tour: Orléans Health Hub
Healthcare Design Magazine, January 18, 2022
Meet the winners of the 27th Annual Ottawa Philanthropy Awards
Ottawa Business Journal, Nov 10, 2021
COVID-19 pandemic is pushing more Ottawa youths into gangs, warns advocate
Ottawa Citizen, Oct 13, 2021
New service offers one-stop help to connect kids with mental health care
Ottawa Citizen, Jun 14, 2021
New 'Step Up Step Down' service to bolster Ottawa mental health services for youth
Ottawa Citizen, May 21, 2021
New live-in treatment program for youth with mental health needs launched in Ottawa
CTV, May 15, 2021
New mental health program for youth aims to close gaps in care
CBC, May 14, 2021
Bargain hunting group stretches dollars for charity even during the pandemic
Capital Currents, April 20, 2021
From depression to self-harm, teens are struggling during COVID-19
CBC News, Mar 15, 2021
More children needing mental health support during COVID-19
CTV, January 20, 2021
Pandemic driving more young people to seek mental health help
CBC, Jan 18, 2021
Parents turning to police for help with teens during lockdown
CBC News · Posted: May 15, 2020
YSB staff adapting to the pandemic
The Sam Laprade Show, 1310 News, April 22, 2020
Help lines inundated as anxiety over pandemic builds
CBC, Mar 25, 2020
Feds commit $3.1M to Riverside Drive affordable housing project
Ottawa Business Journal, July 4, 2019
Campers spend frigid night at Lansdowne Park for homeless youth
Ottawa Citizen, December 7, 2018
Third annual hoops tournament encourages youths to reach for the top
Ottawa Citizen,  July 8, 2018
West end youth build community with basketball
– Ottawa Citizen, June 2016
Helping Ottawa's homeless youth
– Ottawa Citizen, December 2015
Getting homeless youth back on track
– Ottawa Citizen, December 2015
Youth Services Bureau launches chat room for teens in crisis,
580 CFRA, October 16, 2015.
Youth Crisis Line,
CTV Ottawa, October, 2015.
Ottawa's young women's emergency shelter turns 20,
CBC News Ottawa, September 24, 2015.
Training centre for detained youth 'about more than bricks and mortar': director,
Ottawa South News, September 11, 2015.
The UpBeat: More than 240 graduate from Jobs for Youth Program,
Ottawa Citizen, September 11, 2015.
New trades training centre for at-risk youth opens,
CTV News Ottawa, September 10, 2015.
New trades centre to help create brighter future for at-risk youth,
580 CFRA, September 10, 2015.
Profile: A young aboriginal woman's mental health struggles,
Ottawa Citizen, June 14, 2015.
Youth Services Bureau to add new web-based crisis chat service,
Ottawa Metro, May 13, 2015.
Program helps students with mental health issues gain Strength,
Ottawa Sun, February 17, 2015.
Around Town: OGHA's Wine Wintertime,
Ottawa Citizen, January 30, 2015.
Troubled youth are the focus of nearly-finished training centre,
CBC News Ottawa, January 9, 2015.