If you're caring for a young person and are feeling stuck, lost or helpless when it comes to understanding and supporting them, you don't want to miss YSB's upcoming Mind Matters event:
Today's Teenage Brain
Learn about the basics of brain development during adolescence, as well as the impacts of mental health, depression, anxiety, stress and substance use on the teenage brain.
You'll hear learnings and lessons from a Child and Youth Psychiatrist, a YSB Mental Health Counsellor, and a parent. Speakers will also present on how to best respond and support your young person, and will dedicate time to your questions.
                                              Date: Tuesday September 24, 2019
7:30 to 9:00am
                                                                             Location: Grounded Kitchen, (100 Gloucester St.)
                                                                                     Tickets: $25.00 (Includes coffee and a light breakfast)
Proudly Sponsored By:                   

This is an excellent opportunity to better understand the young person in your life and the most effective ways to support them.
Bring your spouse, partner, a friend or colleague and leave with a better understanding of your teen and how to best support them.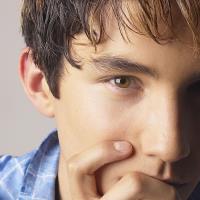 The Mind Matters event series provides practical youth mental health information and guidance to parents, family members, educators and the community. The goal of the series is to share experiences and learnings, and to understand strategies to foster healthy resilient young people. Mind Matters highlights and supports youth mental health services offered by YSB.