For youth who are experiencing a mental health issue, parents are an important resource. However the comfort and connection to start this conversation can sometimes be challenging. YSB invites you to join us for:
reVITALize
An event for youth and parents to learn strategies on how to relax, restore and strengthen your way to a healthier mind and living.
Date: May 9, 21019
5:30-8:30pm
Agricultural Museaum – 3 Sisters Hall
901 Prince of Wales.
Tickets: $50.00 or $90.00 a pair
Includes: Activities, Goat Yoga- SOLD OUT, light meal and museum admission before 5 pm is free

Activities will include:
Interactive discussion on how to support a struggling friend or family member
Limited spaces for Goat Yoga SOLD OUT
Yoga & Mindfulness exercises- provided by Warrior Yoga
Tea blending and sampling
Terrarium building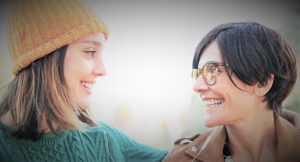 The Mind Matters event series provides practical youth mental health information and guidance to parents, family members, educators and the community. The goal of the series is to share experiences and learnings, and to understand strategies to foster healthy resilient young people. Mind Matters highlights and supports youth mental health services offered by YSB.