If you're caring for a young person and are feeling stuck, lost or helpless when it comes to understanding and supporting them, you don't want to miss YSB's upcoming Mind Matters event:
Teens and Technology
The Internet and smartphones continue to alter the way teens socialize with friends, handle dating, do their schoolwork and communicate with family members. Join us to hear from others on how we – as parents, partners and caregivers- can support our young people to use their devices in ways that are creative and productive, but also safe and responsible.
Leading us in conversation will be:
John McKnight, YSB Mental Health Counselor
A parent who has helped their teen reach out and benefit from YSB supports
Constable Cory McAree, Ottawa Police Services, Youth Division
                                              Date: Thursday February 13, 2020
  7:30 to 9:00am
                                                               Location: L-Spark (340 Legget Dr. Kanata)
   Tickets: $25.00
Breakfast generosly sponored by Kanata North Business Association.
Proudly Sponsored By:                   

This is an excellent opportunity to better understand the young person in your life. Come out and learn ways to best support your young person.
Bring your spouse, partner, a friend or colleague and leave with a better understanding of your teen and how to best support them.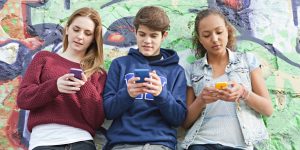 The Mind Matters event series provides practical youth mental health information and guidance to parents, family members, educators and the community. The goal of the series is to share experiences and learnings, and to understand strategies to foster healthy resilient young people. Mind Matters highlights and supports youth mental health services offered by YSB.