Help young men grow at YSB's Young Men's Shelter
YSB's Young Men's Shelter, located in the heart of Ottawa, is a lifeline for homeless, high-risk and vulnerable young men who need immediate shelter and care. This program doesn't just give youth an immediate and safe place to stay, it also connects them with a range of programs that equip them to be independent and ensure that they never return to the streets.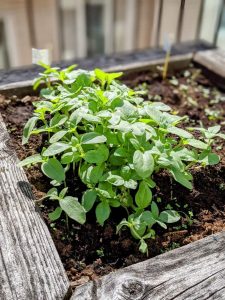 This shelter provides a range of programs and services that help young men heal and thrive. One of those programs is our new rooftop garden located on the roof of the shelter. This project will allow young men to learn how to grow their own food, tend to a garden, and enjoy a meaningful connection with their peers through this shared project, teaching them invaluable life skills.
You can help vulnerable young men in our community grow this year. Make a donation to YSB's Young Men's Shelter today.
"I really love the community we have here." – Youth client
Please note for donations of $20.00 or more, a tax receipt will automatically be issued and emailed to you.  YSB Foundation Charitable number # 84053 4853 RR0001.