Welcome to the Stittsville Front Porch Concert 2021
Musicians in Stittsville are banding together to provide a special evening of music for local community members and a moving gesture of support for vulnerable, young community members: Ottawa's youth.
On July 8, musicians are performing on their front porches and laneways for passerbys to enjoy, and in the process they're raising vital funds for the Youth Services Bureau (YSB). Funds raised from this event will support YSB's youth mental health programs and services, which help hundreds of young people throughout Ottawa every month.
When a young person is in crisis, YSB is here, because caring and compassionate donors like YOU are there. Help us reach and support vulnerable youth who are working to overcome mental health obstacles and issues by supporting the Stittsville Front Porch Concert Series through a donation to YSB today.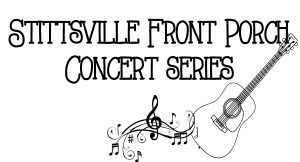 Please note for donations of $20.00 or more, a tax receipt will automatically be issued and emailed to you.  YSB Foundation Charitable number # 84053 4853 RR0001.