The Sexual Health Youth Advisory encourages discussion and openness around the topic of youth sexuality. It focuses primarily on sex and sexuality and on related issues, such as healthy relationships and safe sex practices. SHAG is a part of the HIV/AIDS Education Prevention Program at the Youth Services Bureau of Ottawa.
Members of this advisory deliver education sessions and workshops on relationships, sex-positivity, safe sex practices and sexually transmitted infections. They also work to promote open dialogue on more unconventional subjects like kinks and fetishes. All members are trained to discuss sex in a clear, positive manner and to provide their peers with information on anything related to sexuality — from flirting techniques and being prepared, to "how-to" instruction.
This group keeps informed of what aspects of sexuality interest youth the most to make sure they are ready to discuss anything and everything sex-related.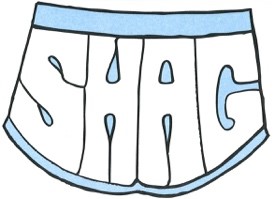 SHAG's Mission Statement
We are the Sexual Health Advisory Group (SHAG)
SHAG's Objectives
We are dedicated to educating, advocating and acting as a resource on sexual health and wellness for our peers in Ottawa.

SHAG's Values
We believe in:
Celebrating diversity;
Being open-minded;
Harm reduction;
Being yourself, while respecting other people's boundaries;
Striving to be non-judgmental: being aware of our judgments, and in what situations they might come up. We recognize that everyone has a right to receive non-judgmental, comprehensive information;
Self-respect, self-love, self-compassion;
Sex positivity;
Anti-oppression;
Being PHA positive.
SHAG's funders are YSB and The Trillium Foundation.
How to access the program
Contact the program coordinator to schedule a youth-led information session or workshop, to volunteer for the Sexual Health Youth Advisory, or to get more information about the group.
613-241-7913
info@ysb.ca